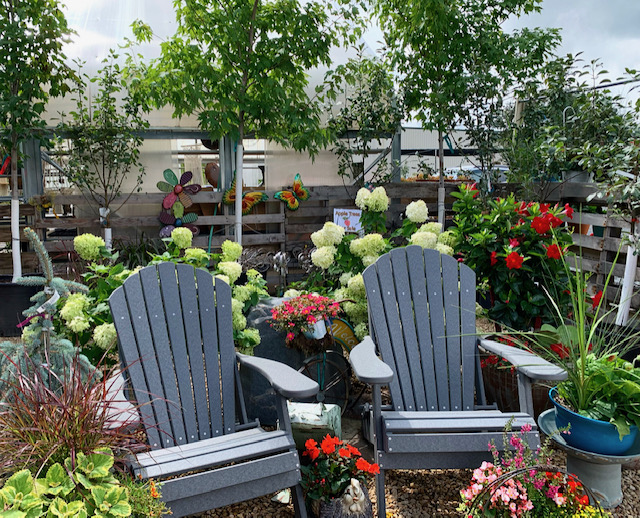 It's The Best Time To Overseed, Plant, & Mulch!
August is like a breath of fresh air. The much-needed rain, cooler nights, and warm days are replenishing and rejuvenating for gardens, lawns, and landscapes. We've still got time to grow, plan, and prepare!
LAWN CARE: If areas of your lawn struggled in the summer heat and drought, now through mid-September is the time to invigorate your lawn with overseeding, aerating, and dethatching.
To enhance and enrich your lawn, visit our retail center for quality grass seed and seasonal lawn fertilizer. Call us at 715-485-3131 to schedule professional services for lawn aeration and dethatching. Visit our website for more details at balsamlakeprolawn.com.
LANDSCAPING: Maybe you've worked hard all summer planting, weeding, deadheading, and mulching. But if you're like most Midwest gardeners, your flower beds got away from you.
With August's cooler temperatures and rainier weather, now is the best time to pull those weeds, fill in places in the garden that need a little color, and add mulch to those landscape beds.
Mulch not only freshens up your landscaping, it also aids in soil moisture retention, suppresses weeds, and adds winter protection for new and existing trees, shrubs, and perennials. Come in and see our selection of bagged and bulk mulch!
GARDEN CENTER NEWS: Our garden center is flourishing with healthy and hardy plants. Come in for fall apple and maple trees, spring crabapple trees, colorful shrubs, late-blooming perennials, and graceful ornamental grasses.
Reduce plant shock and injury by planting now when the temperatures are a bit cooler and the weather is rainier. Planting now will also help your trees, shrubs, and perennials get established this season, allowing them to flourish next season.
FALL ANNUALS: We have a new shipment of fall-blooming annuals coming in next week – August 25th. Expect to see fall mums, celosia, fall hanging baskets, and fun late-blooming ornamentals.
FALL PLANTING CLASS: Are your seasonal planters looking a little tired? Join us for our fall planting class to brighten up your patio pots and make your home warm and welcoming.
Friday, Sept. 2 from 3pm to 5pm
Saturday, Sept. 3 from 1pm to 3pm
Class registration fee is $40 and includes a patio pot, fall annuals, soil, and planting support. Drop in anytime during the scheduled class time to create your fall seasonal planter.
Please Call us at 715-485-3131 to Pre-Register!
Thank you for making us a part of your late-summer lawn, garden, and landscaping projects! We look forward to seeing you soon!
From all of us at Balsam Lake Pro-Lawn, Happy August!