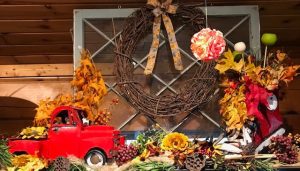 The leaves are falling, and our fall clean-ups start this week! The crews will be working hard to clean up lawns and leaves, cut back garden beds, and prune shrubs. Now is the time to prepare your lawns and landscapes for winter
"Trick-or-Treats" will soon be calling, and we have whimsical gifts for every kid and every adult this season! Brighten someone's day with a beautiful fall bouquet! For a fun Halloween surprise, add a troll, dragon, or fairy to your child's trick-or-treat bag! Grab a box of delicious, hand-made Halloween chocolates that are so good they're scary! Perfect as a gift for yourself, your friends, co-workers, or loved ones! (Also makes a great addition to that colorful arrangement!)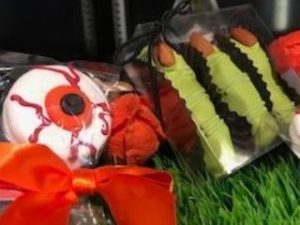 The irrigation lines are blowing, and the shorelines are restoring! Our landscape crews are hard at work finishing up fall irrigation blow-outs, and it's time to schedule your shoreline restoration projects!
Soon the snow will be falling and the roads will need plowing
Call us at 715-485-3131 to sign up for snow plowing services!
Balsam Lake Pro-Lawn is here to help you year-round with your lawn, landscape, garden, and floral needs! Visit our retail center for garden products, houseplants, blooming plants, succulents, gifts, art, arrangements, bouquets, and more! We still have plenty of bulk materials available for those DIY projects, including rock, gravel, mulch, sand, and soil. We are available for floral and bulk material deliveries! For product or service inquiries, give us a call at 715-485-3131, visit our website at www.balsamlakeprolawn.com, or order flowers on-line at balsamlakeflorist.com.
We wish everyone a safe and happy Autumn, Boss's Day, and Halloween!