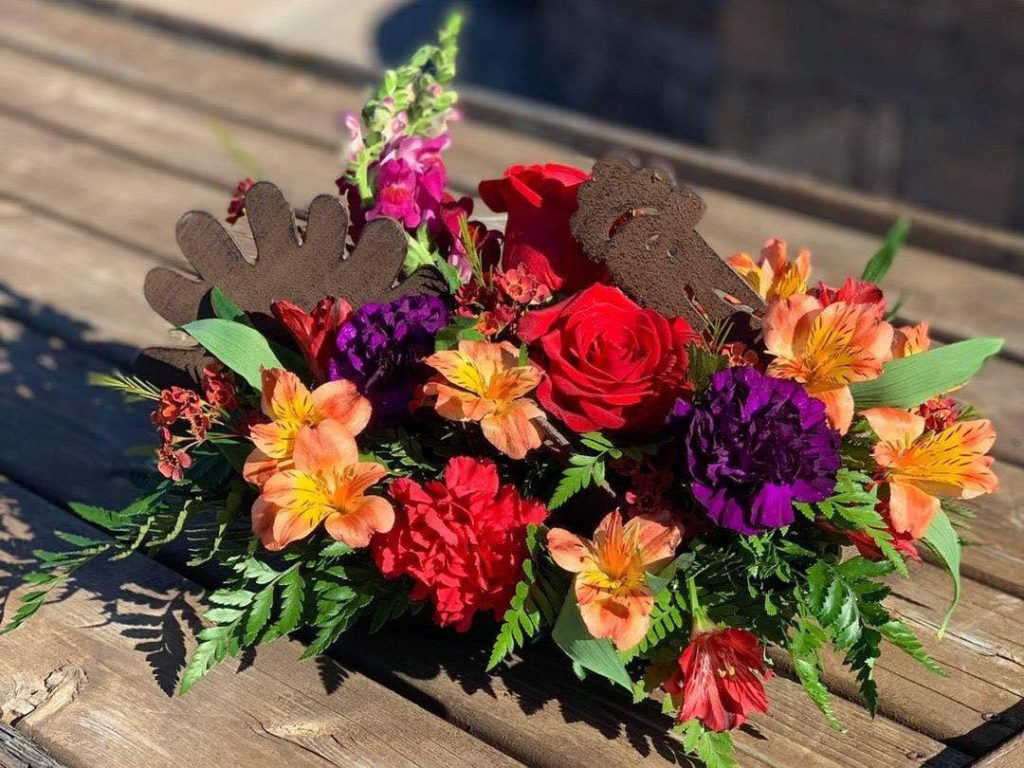 Thank you all for your support, business, friendship, and community! We are thankful for each and every one of you! We hope you are able to spend this Thanksgiving holiday with friends, family, loved ones, and those near and dear to you!
Make this holiday a special celebration for yourself or someone else with a beautiful bouquet or a seasonal table arrangement! We have a wonderful selection of colorful floral arrangements, blooming houseplants, and festive holiday decor.
Our Balsam Fir Christmas Trees are in, along with our spruce tops, holiday wreaths, beautiful outdoor patio pots, and decorative evergreen garland.
We have many shopping options for your ease and convenience: stop in and see us, place your order on-line at balsamlakeflorist.com, call us at 715-485-3131, pick up an order, or have your order delivered!
This week's hours:
Tue. Nov. 23: 8:30am to 4pm
Wed. Nov. 24: 9am to 1pm
Thu. Nov. 25 (Thanksgiving Day): Closed
Fri. Nov. 26 to Mon. Nov. 29: Closed
Our on-line floral orders with delivery will still be available through balsamlakeflorist.com! In addition, our self-service station will be open for Christmas Trees, Wreaths, Garland, and Patio Pots. Please place your payment in our drop box next to the front door.
We will re-open Tues. Nov. 30 for our regular hours:
Mon – Fri: 8:30am to 4pm
Saturday: 9am to 1pm
From all of us at Balsam Lake Pro-Lawn, THANK YOU! Wishing you and yours a very Happy Thanksgiving!