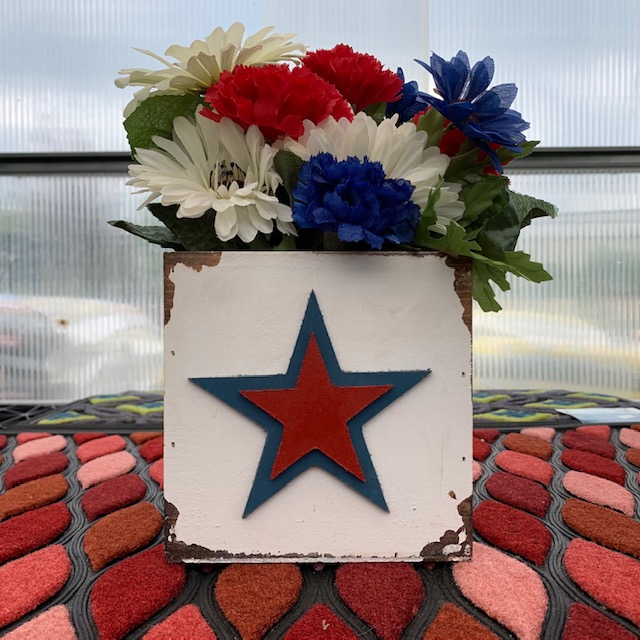 As we celebrate our Independence, we honor those who serve and those who have sacrified for our freedom! Thank you for your service!
We hope you will be out and about this holiday weekend, enjoying the lake with friends and family!
Lawn and Landscape Supplies: If you're starting or finishing up those lawn and landscape projects, stop in and see us! Our retail center is stocked with grass seed, lawn care products, and bulk landscape materials,
Garden Center: Need to add a few welcoming touches to your home or garden? Enhance your outdoor spaces with a colorful patio pot. Create an inviting atmosphere for your guests to relax and enjoy with durable Comfort Craft furniture. Give your garden a color boost with a beautiful blooming tree, shrub, or perennial. Birdbaths and garden art pieces add color and interest to gardens and landscapes. Our garden center is full of fun and whimisical home and garden decor! All of our annuals, herbs, hanging baskets, ferns, and bougainvillea are 50% off! (Sale does not include patio pots or houseplants).
Floral Arrangements: Show off your hosting skills and make your BBQ's festive with a holiday table arrangement or a beautiful floral bouquet. Show your thanks and give your host a floral arrangement as dazzling as fireworks!
Holiday Hours:
Friday, July 2: 9am to 6pm
Saturday, July 3: 9am to 3pm
Sunday, July 4: Closed
Monday, July 5: Closed

July and August Hours:
Monday – Friday: 9am to 5pm
Saturday: 9am to 3pm
Sunday: Closed
From all of us at Balsam Lake Pro-Lawn, we wish you a safe, fun, and happy 4th of July!