We're so excited, we wet our plants!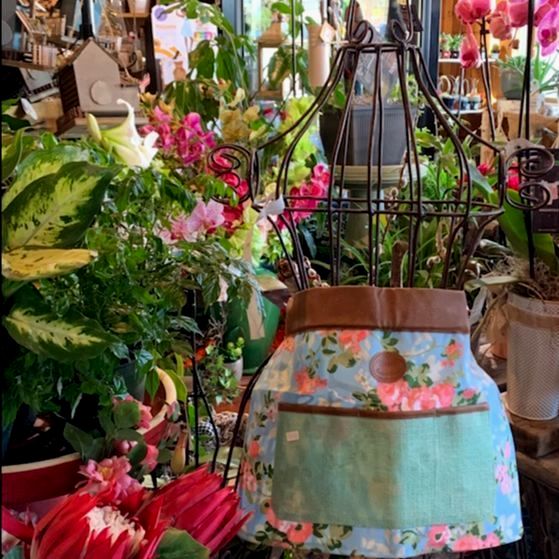 We're gearing up for another busy season at Balsam Lake Pro-Lawn! What are some things you can do to prepare for Spring?

Get ready for our Customer Appreciation / Community Social: Please join us for another fun filled Customer Appreciation/Community Social Day on Saturday, May 28, 2022 from 11am to 2pm! The grills and the wood fired pizza oven will be going to provide a fabulous lunch and drinks while you shop! Specials in the greenhouse, retail area & garden center! Our way of saying Thank You for being our valued customers! Especially after these long 2 years!! We are grateful for the pleasure of serving you and meeting your landscape/property management /floral needs. New this year … LIVE MUSIC!

Take a class with us: Join us for a fun Cacti Class on Saturday, March 26 at 2pm in our Training Center at Balsam Lake Pro-Lawn! ! Learn how to plant a cactus of your choice in one of our fun "Blob" House character containers. $25.00 a person! Bring a friend, your mom, your man ….. heck bring everyone! Call to reserve your spot – 715-485-3131! You can pay over the phone or stop in to pay!

On a garden and landscape note: Spring brings hope, sunshine, and warmer weather, but it can also bring slush, snow, muck, and mud!

BE PATIENT!

To quickly answer your most pressing driveway and landscape questions: Much of our bulk landscape material is still frozen. Our loading and hauling equipment is still prepared for snow plowing, just in case. Polk County has Spring road restrictions, strictly limiting our trucks and hauling capacity. By mid-to-late April, our bulk products and roads become more accessible.

Here are some very important Spring garden care tips!
Keep the roots and the tender new growth of your plants protected with leaves and mulch until daytime temperatures are consistently above 50 degrees. Also, our pollinators like butterflies, bees, and benefitial insects are still hibernating, or just emerging from the protective landscapes in your gardens during this time. Distrubing your gardens during this time can be disruptive to your plants and pollinators.
Once the snow melts, it's time apply garden-safe pest repellents! Protect your spring bulbs and early-bloomers in your gardens from rabbits, squirrels, chipmunks, and deer with safe and effective products like Plantskyyd. We have a variety of sprays, granulars, and powders to keep newly emerging spring bloomers for those pesky creatures who love to eat our favorite plants! Stop in and see our selection, and talk to our friendly staff about products they recommend.
Spring is the best time to apply garden fertilizers! When your gardens begin to unthaw, you can work the soil, and your plants begin to spring up, apply gentle garden fertilizers like Schultz Flower and Vegetable Plant Food or Schultz Bloom Food for flowering trees, shrubs, and perennials.
We're here for you for all of your floral, lawn, landscape and garden care! Please stop in and see us, give us a call at 715-485-3131, or visit our website at balsamlakeprolawn.com.

From all of us at Balsam Lake Pro-Lawn, we wish you a bright and blooming Spring! Looking forward to seeing you soon!