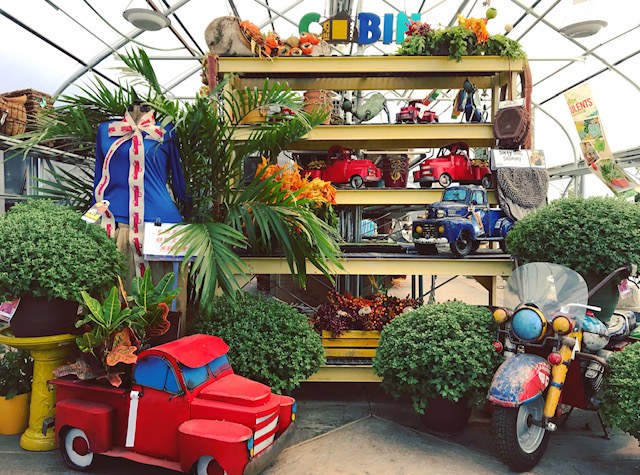 September marks the last of summer and the start of fall! Enjoy sunny days, cooler weather, colorful autumn blooms, and changing leaves! Make the best of these beautiful times!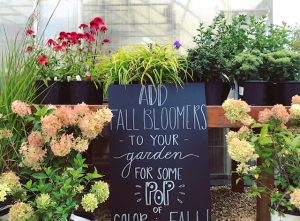 Our garden center is full of blooms for some pop of color in fall! Late-flowering perennials like echinacea, sedum, grasses, hardy mums, and hydrangea shrubs provide your garden with long-lasting color and season-long interest. We also have a huge variety of beautiful annual mums available! They make great gifts and add a welcoming touch to your home and outdoor spaces!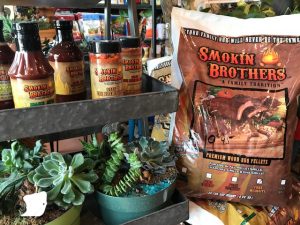 If you're planning a Labor Day BBQ, or a late-season outdoor gathering, spice things up with Smokin' Brother's famous wood BBQ pellets and their delicious BBQ sauces and seasonings!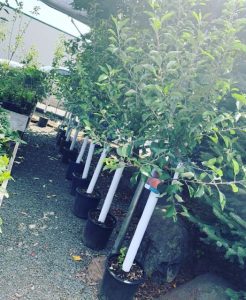 With the cooler temperatures and wetter weather, it's the perfect time for landscape projects like planting, mulching, and pruning! Get those perennials, shrubs and trees into the ground now, so they'll be all set to grow in the spring! Come in and check out our wide variety of autumn shade trees and fruit trees including apple trees, cherry trees, and plum trees! Now is also a great time to add mulch to your landscaping, helping to spruce your gardens up and protect your plants over the winter. We've also got a wonderful variety of bagged and bulk mulch! Fall is the best time to prune your shrubs to keep them tidy for next year. If you'd like to deadhead your perennials and grasses, you could do that, too. Or, keep the foliage and seeds standing as habitat for nature and added year-long garden interest.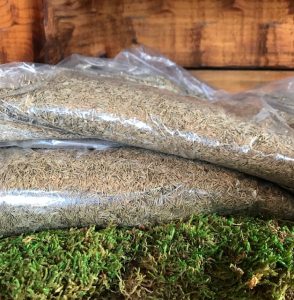 September lawn-care is an important process to keep your lawns lush and healthy! Aerate your lawns to loosen the soil, prevent soil compaction, get air into the grass root zone, and prep for over-seeding. Grass seed grows best in cooler, wetter weather, so over-seed now to fill in those bare spots and thicken up your lawn. September into October is the ideal time to apply winterizer, which adds nutrients to your lawn and prepares it for winter dormancy. We sell grass seed and winterizer for those DIY projects, or call us at 715-485-3131 to sign up for our professional services!
Labor Day Holiday Hours
Tue., Sept. 1 thru Fri., Sept. 4: 8:30am to 4pm
Sat. Sept. 5: 9am to 1pm
Sun. Sept 6: Closed
Mon. Sept 7: Closed (Labor Day)
Fall Hours
Monday thru Friday: 8:30am to 4pm
Saturday: 9am to 1pm
Sunday: Closed
Call us at 715-485-3131 or visit our website at www.balsamlakeprolawn.com for inquiries, orders, or to schedule services! Have a happy and safe Labor Day! Thank you to our staff and our community for your support!