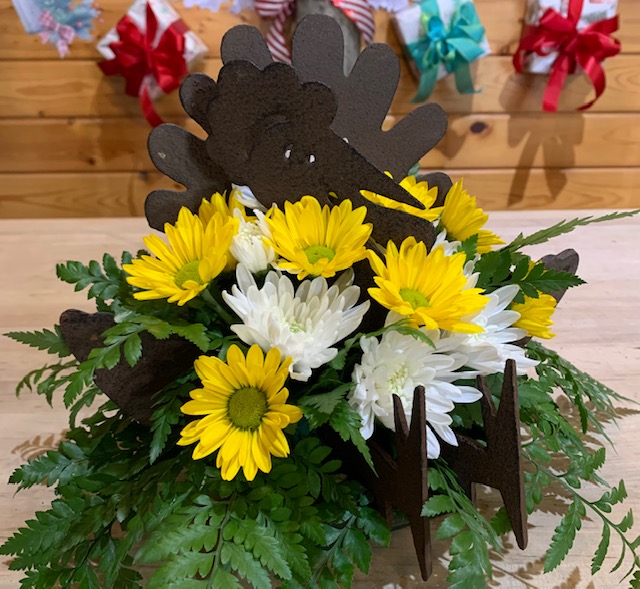 THANKFUL FOR YOU!
During this festive holiday season, we wanted to take a moment to share our gratitude. Thank you to our loyal customers for your lasting support and friendship! Thank you to our staff for your hardwork and dedication!
Because of you, our season has been busy and successful. We have much to be grateful for!
If you would like to give a thoughtful gift to say thank you to your friends and loved ones, let us help! Our beautiful floral bouquets and festive table arrangements make gathering areas bright! To view your floral options and to place an order on-line, please visit our website at balsamlakeflorist.com.
Our wreaths, spruce tops, garland, and patio pots are in! Make your home warm and welcoming all winter long with seasonal evergreen displays. We also have fresh cut Christmas Trees, with a brand new display area!
Please note our Holiday Hours for next week:
OPEN: Mon. Nov. 21 – Wed. Nov. 23
CLOSED: Thu. Nov. 24 – Sun. Nov. 27
*Our self-serve stations will be available, if you would like to purchase wreaths, patio pots, winter greens, garland, or fresh cut Christmas trees during after-hours. Please use the dropbox by the front door, or in the Christmas tree area.
We will have a Winter Patio Pot Class on Sat. Nov. 26 from 1pm to 3pm. To attend, please call us at 715-485-3131 to pre-register and pre-pay!
From all of us at Balsam Lake Pro-Lawn, we wish you a very Happy Thanksgiving!