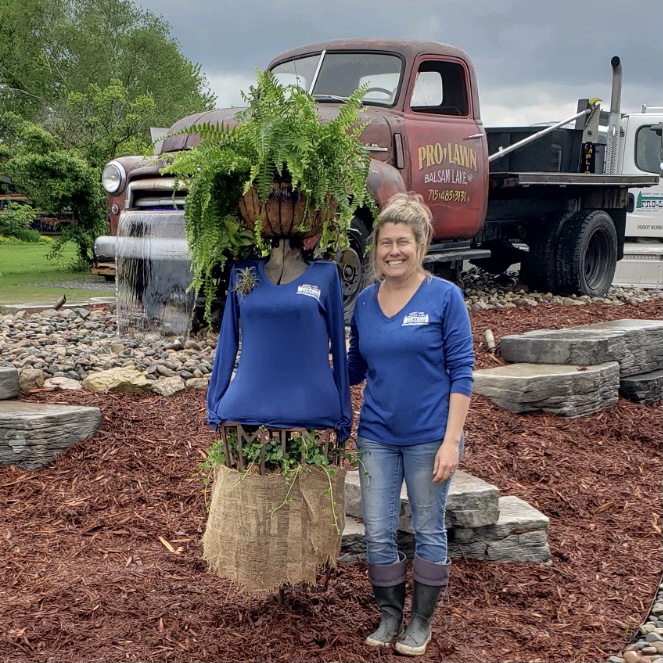 Here's some good news: Our greenhouse is open, our garden center is full of trees, shrubs, and perennials, and we're gearing up for our busy summer season!
Be sure to put these 2 important dates into your calendar:
Mother's Day is Sunday, May 9
Our Customer Appreciation Day is Saturday, May 28
Mother's Day gift ideas: Our greenhouse hosts an array of beautiful hanging baskets; unique flowering patio planters; climbing clematis, hardy shrub roses, and huge blooming hydrangeas from our Bud 'n' Bloom program. Come in and see our wonderful selection of annuals, herbs, vegetables, and cool garden art. Early-blooming trees, shrubs, and perennials also make fun, long-lasting gifts for the gardener in your life. Consider a crabapple tree, lilacs, forsythia, rhododendrons, or bleeding hearts.
For a beautiful bouquet or floral arrangement, visit our website at balsamlakeflorist.com or call us at 715-485-3131. We'd be happy to deliver your special gift!
Customer Appreciation Day: Join us Saturday, May 28 from 11am to 2pm for food, fun, select sales, and socializing! The grills and the wood fired pizza oven will be going to provide a fabulous lunch and drinks while you shop! Specials in the greenhouse, retail area & garden center! Thank you for being our valued customers! We are grateful for the pleasure of serving you and meeting your landscape/property management /floral needs. New this year: live music!
May and June Hours:
Monday – Friday: 9AM-6PM
Saturday: 9AM-5PM
Sunday: 10AM-2PM
Memorial Day – Monday, May 30: Closed
From all of us at Balsam Lake Pro-Lawn, we look forward to seeing you soon!