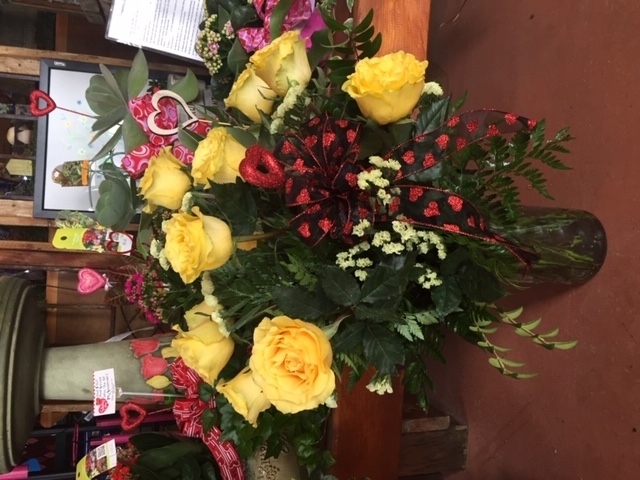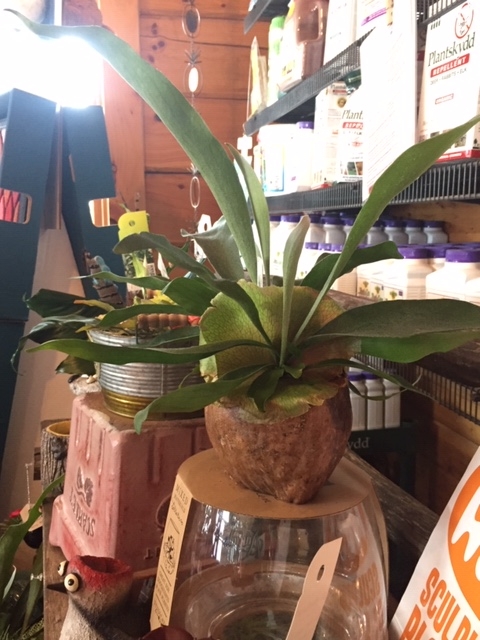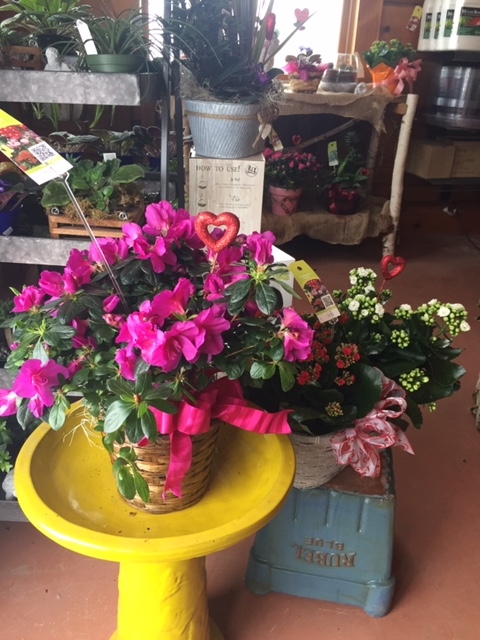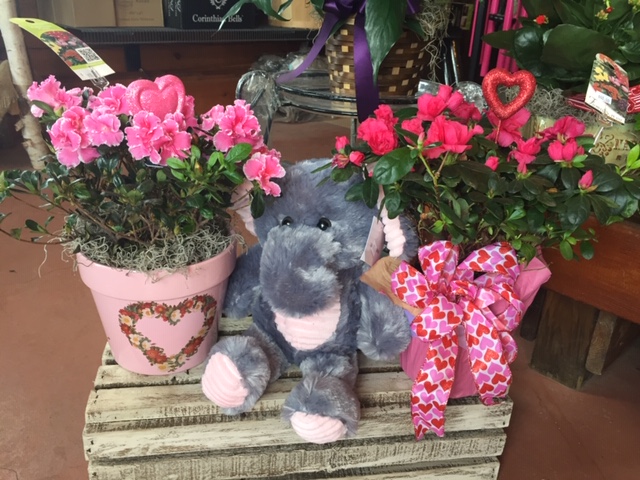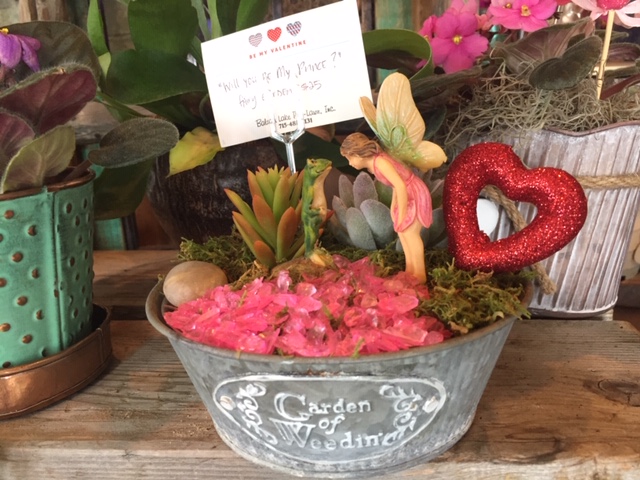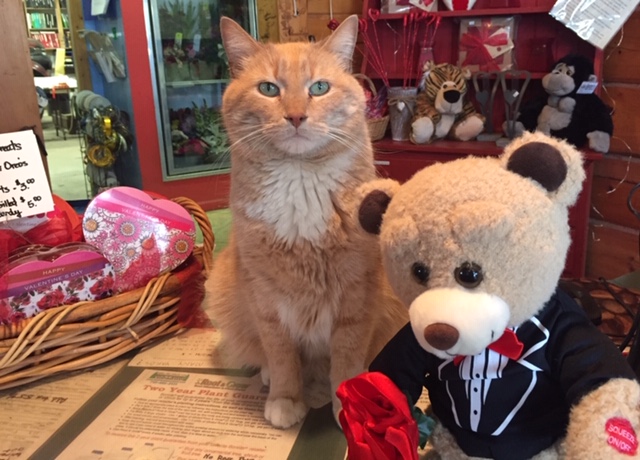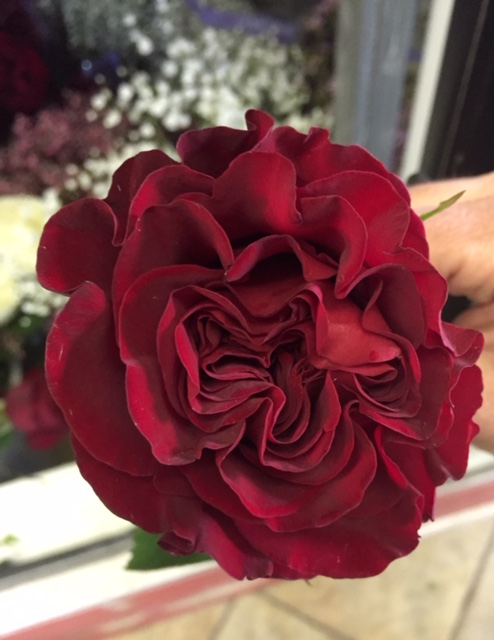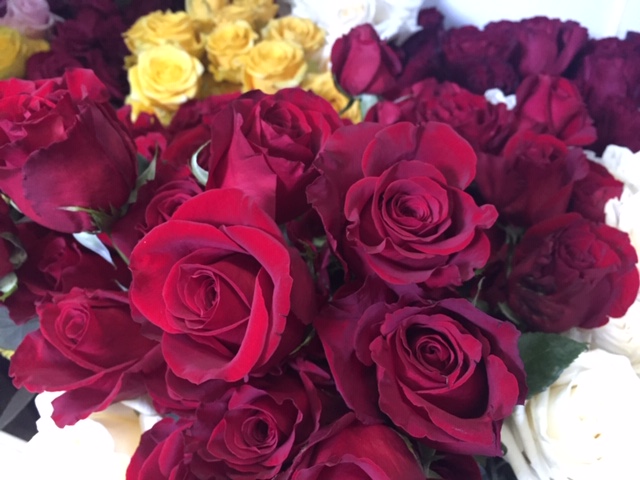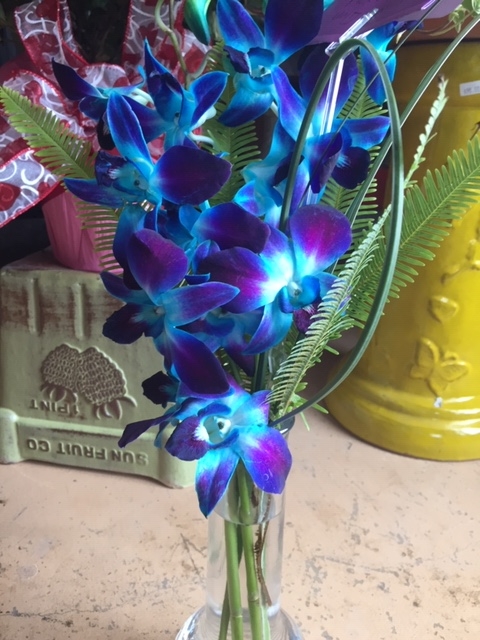 Valentine's Day is just around the corner, and our floral shop is overflowing with fresh flowers, arrangements, and gifts galore! If you can't decide what to give, or what to get for this holiday full of love, here's a few of our staff's favorites!
Amanda: With her cheerful and sunny disposition, it is only fitting that our favorite floral shop owner chose yellow roses as her Valentine's Day favorite. "Roses don't always have to be red," Amanda said with a grin. "Yellow roses can brighten anyone's day!" She also loves the new Staghorn Fern houseplants we just got in! Perfect for tight spaces and medium- light locations, these easy-care houseplants in a coconut shell will make your house feel like a tropical jungle!
LuAnn: Our tenderhearted co-worker loves blooming houseplants, and she thinks azaleas are just the thing! In a variety of pinks, coral, and fuchsia, these long-lasting flowering plants make a great gift for that special someone. She also loves stuffed animals, but the soft grey elephant with pink feet is her favorite!
Summer: This gardening girl loves plants, nature, and especially frogs! "Will You Be My Prince" fairy garden is her Valentine's Day gift of choice! With silk succulents, this no-care fairy garden will last in your heart forever! Add a box of chocolates (and Skid's the Kitty), and you'll make her day!
Cassie: Our on-trend friend Cassie likes red roses and tropical flowers best! A big bouquet of deep red, heart-shaped roses are a great way to say "I love you" this Valentine's Day! For a dramatic and exotic look, add orchids to a mixed flower arrangement, or make a bold statement with a vase of just a few orchid stems!
Find your Valentine that perfect gift at Balsam Lake Pro-Lawn! We hope everyone has a safe and a very Happy Valentine's Day!